Commercial Door Repair Service Brantford – 24 Hour Service
Commercial Door Repair Service Brantford provides fast services to commercial clients, when in need of any kind of door solutions. Our Commercial Door Repair Service Brantford is always around , able to come to your property in no more than 20 minutes from the moment your call is received until the time that our service technician reaches you. Commercial Door Repair Service Brantford knows that commercial doors also serve as a means of easy escape in case of an emergency. Call us for help 24/7!

We Offer Great Prices! Call Us For Help At (226) 647-3713
Commercial emergency exit doors must allow people to leave the space quickly without using a key; tool, extra force or special knowledge to unlock the door. This ensures that, even in dark, smoke-filled or otherwise frightening situations; people can exit safely without looking for a key or using a complicated locking device. Call for us to install, check, repair or replace any hardware and locks on your doors.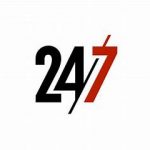 Locking devices for most commercial doors designated emergency exits must meet the following requirements. Free egress exits are required in buildings used for business, assembly (such as restaurants and movie theaters) and education. Even in low occupancy settings, emergency exit door locks must open to the outside in one simple motion without pinching or twisting the wrist. Emergency exit door locks meet accessibility laws. They need to be easy to open for individuals with limited mobility and children.
We Are Here For You Right Now!
Certain types of institutional buildings, including healthcare facilities, can use special locking arrangements. Delayed egress doors have hardware that activates a timer when someone pushes on the panic bar of the exit door. Codes require most delayed egress locks to sound an alarm immediately alerting other occupants of the emergency; or lets the staff know that there has been an unauthorized exit. After a delay of 15 or 30 seconds, the locking mechanism will release and occupants will be able to exit from the doorway. Delay effect of egress doors cannot be in use on buildings that function as assembly, education or highly hazardous activities.
Buildings and safety regulations are serious business. Guidelines must be followed strictly for liability reasons, but also as a public safety measure. Because these codes are specific and can be complex, we recommend consulting with licensed locksmiths. Get help from our professionals with experience in hardware installation for businesses; educational buildings, as well as institutions.